Past Cycling Camps
---
2019 Florida Polytechnic Time Trial Series
2019 DATES (All on Saturday mornings)
April 13

May 11

June 1

August 17

September 21

October 12
Register for 2019 Florida Polytechnic Time Trial Series or February 9th, 2019 time trial here:
---
2018 Florida Polytechnic Time Trial Series
2018 Results
---
Instructional-Motivational Coaching Talks:
TBA!
Training Clinics and Coaching Instructional Group Rides:
TBA!
Group Rides:
TBA!
Past Events (2019)
February 7, 2019 ($10): Welcoming Intro to Cycling and Training
---
Past Events (2018)
Training Clinics and Coaching Instructional Group Rides:
Group Rides:
---
Cycling Camps
March 23-24, 2019 ($339): 2 Days Central Florida Hills Cycling Camp

        This is a 2 day, 2 night cycling training camp in the beautiful rolling hills of Central Florida based out of Clermont. This camp will feature key hill climbing training around Florida's steepest roads! Here riders will get the best hands on practice on a variety of hill circuits and focus on essential climbing components to maximize their physical and mental capabilities. This camp is geared to teach you how to become a better rider in the hills and will feature a special Sugarloaf Mountain workout, short term power testing of 1-3 minutes, a descending and cornering clinic, and hands on coaching on how to best ride a hilly circuit. 
This camp will come with full professional SAG support by Bearded Bike Doc and also include homemade lunch stops at scenic parks next to beautiful lakes. Come see why the hills of Clermont is one of the best places to train in Florida and the Southeastern United States!
Click Here to view additional details and register here for this camp
August 21-25, 2019 ($800): 5 Days North Georgia-North Carolina Climbing Camp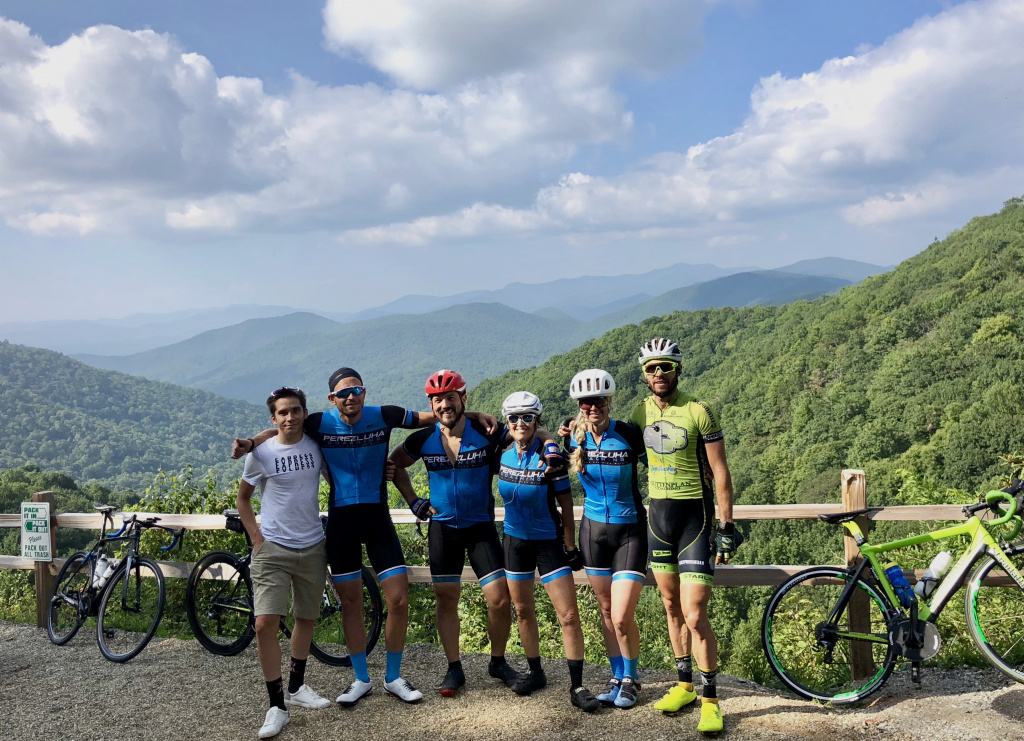 This is a 5 day camp that will be hosted out of a cabin style home in Murphy, North Carolina, located in the Appalachian Mountain ranges and Nantahala National Forest. This camp will feature rides in Tennessee, North Carolina, and North Georgia. This camp will feature ride a climbing ride up to Brasstown Bald (Georgia's highest point) along with an epic waterfall ride riding next to 5 waterfalls on one road!
         This camp will accommodate all skill levels and have two coaches to lead a faster and slower group.  We will then have an off-road day to explore some of the best mountain bike trails including rides near the Ocoee Whitewater center or the Tsali Recreation Area. An alternate road ride will be arranged for those that do not wan't to go off road. The first and last day will be coffee-muffin recovery style rides to kick off and conclude the camp! This camp will include home cook meals and coffee to start each day. Use this camp to prepare you for the Six Gap century rides, to improve your climbing, or just for good fun and structured training! Special offerings and highlights of this camp will include hands on coaching, power testing (including post ride data analyzation), immediate feedback, and skills training. This camp will never have dull moment with good stories and beers to be enjoyed!
Click Here to view additional details and register here for this camp
---
Upcoming Training Events