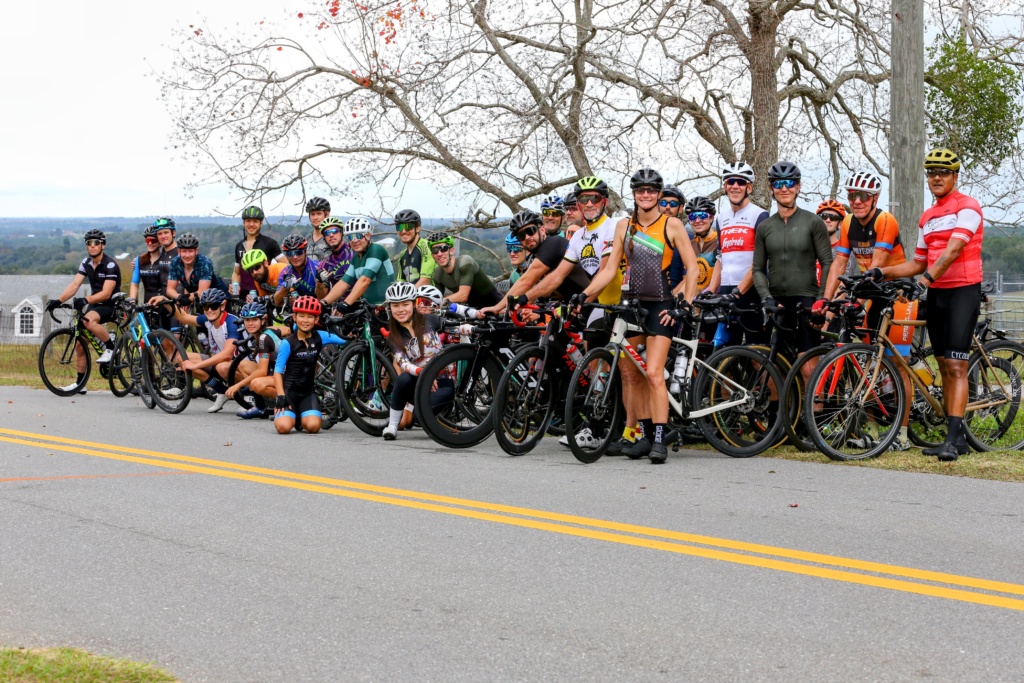 The next Ride is Saturday, November 12, 2022 at 8:15am!
Description:
Come join us on this fun and hard training ride with a great group of individuals on Saturday mornings once per month in 2022. This is a 3-4 hour hills ride where all skill levels are welcomed (A and B groups organized if needed). We will have different themes of the group rides throughout the year with the spring being a hilly endurance circuit and the fall being the Clermont Dirty Dozen recon route. The dates for these hill rides is the day before the Florida Polytechnic Time Trial (see dates below).
Cost:
Date/Time:
This group ride takes place select weekend dates once per month. Each ride starts at 8:15am from the Minneola Athletic Complex (see address below). Below is a list of the scheduled dates:
2022 Dates (Saturday Mornings)
2/12

3/12

4/9

5/21

6/25

7/2

8/20

9/17

10/15

11/12
Where:
Minneola Athletic Complex (1300 Fosgate Rd, Minneola, FL 34715)

Parking is available on-site and is free (park is open 6:30am-10pm, Monday-Sunday)
---
2021 Photo Gallery:
2020 Photo Gallery:
2019 Photo Gallery:
---
---
Distance and Route Overview:
The route will vary each month. Here are a few routes below:
Clermont Dirty Dozen Route 59.3 Miles
Starting from the Minneola Athletic Complex in Minneola, Florida, we weill complete 2 Full Clockwise Loops of the 15.5 mile hilly circuit including (Citrus Grove Road, ScrubJay Road, Turnpike Road, Buckhill Road, 561, Sugarloaf Mountain Road, Turnpike road, Hancock Road, Turkey Farm Road/Citrus Grove Road).
We will have one water stop on top of Sugarloaf Mountain Road on the 2nd lap (mile 26.5) then complete 1 more loop of the circuit then head to the Coffee Shop of Horrors in Montverde for Cappuccino or coffee ice cream then head back to the start at Minneola Athletic Complex for a total of 54.7 miles!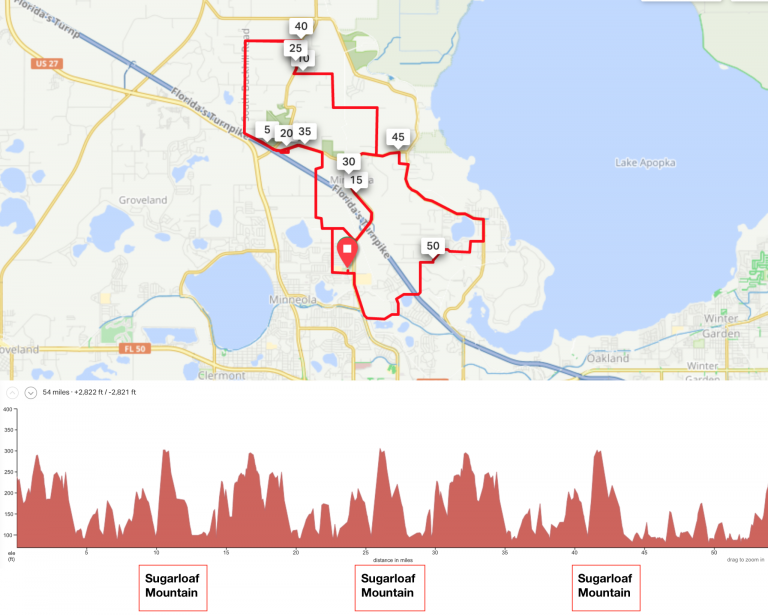 ---
Want to make a weekend out of this ride?
For those that want to make a weekend out of this ride, come on out one of the Perezluha Coaching 2022 Florida Polytechnic Time Trial Series which is the same weekend as each hill ride in Polk City, FL; only 40 minutes from Clermont!