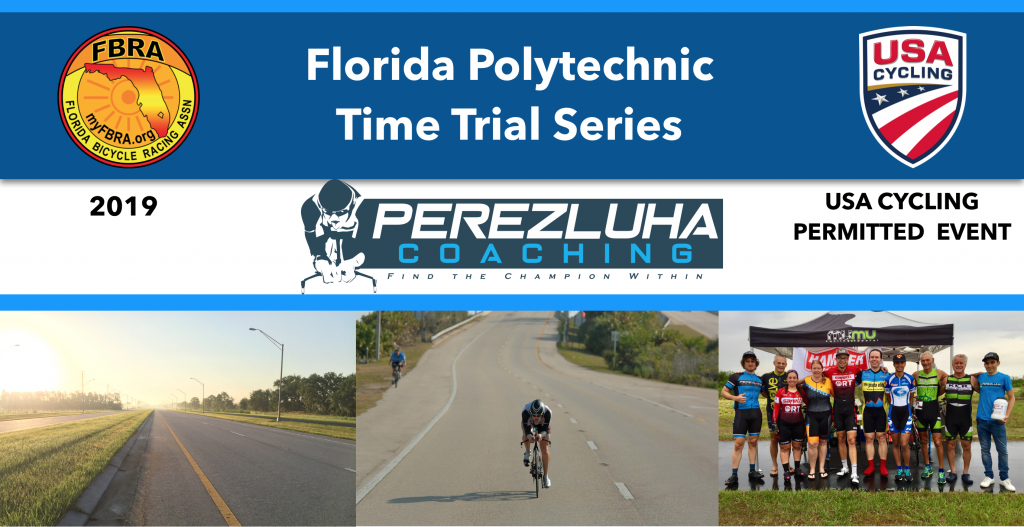 REGISTER FOR THE SUNDAY, JULY 7, 2019 TIME TRIAL HERE VIA PAYPAL:
*After paying, you will receive a confirmation email to your PayPal Email with more registration info
Categories and Styles
Open to ages 14-99

Time Trial Bike (Aero Style), Road Bike (Eddy Merckx Style), and HandCycle categories offered

In order to qualify for "Merckx" style, you may not use any of the following items: Disc wheel, Aero wheels greater than 51mm deep, Aero bars, Aero helmets, Shoe covers. You must declare yourself as "Aero" or "Merckx" either at online registration or in the staging area

Handcycles are welcomed
Dates
2/9, 3/16, 4/13, 5/4, 6/1,

7/7 (NEW)

, 8/17, 9/21, 10/12
Warm Up and Times
7:30-7:45am: Arrive with trainer and be ready to spin at 8:00am. 4 complimentary trainers will be available to use on site (first come basis)

8:00am: Structured warm up with pacing and motivational talk with coach. This is a unique valued offering that will significantly help participants perform at their best and enjoy the event

Alternative warm up on road using caution and abiding by traffic laws

9:00am: First rider off. Riders will go in 30 second intervals

10:00-10:30am: Group ride to begin (25-50 miles; moderate-hard pace)
The Course
8 mile time trial out and back (2 turn arounds)

15 kilometer time trial (same as 8 mile course with 1 additional turn around; 3 turn-arounds)

Perfect location for a time trial with little traffic, long straight aways, and bike lanes

Perfect 20 minute power test location
Ridewithgps Course Maps
Location
Florida Polytechnic University: 4700 Research Way Lakeland, FL 33805

Parking: On Research Way, just west of western entrance to Florida Polytechnic University (free)
---
Registration
$20 entry

$25 late entry or on site

PayPal pre-registration, USACycling registration, or on site

USA Cycling Membership Required- $10 for one day license 
---
PayPal Registration for the remaining series (4 events) ($80)
*Plus PayPal fee of 3-4%. Avoid PayPal fee by paying via Venmo (@Steven-Perezluha) or PayPal Friends and Family to (StevenPerezluha@cfl.rr.com)
---
Group Ride and Awards
After each time trial, we will have awards per category (3 minimum per category for awards)

Group ride will then take place starting 10:00am-10:30am ranging from 25-50 miles (moderate-hard pace); standard route is 40 miles
---
2019 Florida Polytechnic TT Series Flyer 
---
What is your goal time for riding 8 miles as fast as you can? Visit the pacing chart below to find out!
Florida Polytechnic 8 Mile TT Pacing Chart
---
2019 Results:
Series #1 (2-9-19) 8 Miles and 15 Kilometers

Series #2 (3-16-19) 8 Miles and 15 Kilometers
Series #3 (4-13-19) 8 Miles
Series #4 (5-4-19) 8 Miles
Series #5 (6-1-19) 8 Miles
---
2018-2019 Series Course Records:
Men's TT Bike: Michael Adams (17:00/28.3mph) 6-2-18
Women's TT Bike: Amanda Coker (17:45/27.1mph) 3-17-18
Men's Road Bike: Bryce Anderson (18:43/25.7mph) 8-18-18
Women's Road Bike: Andrea Hadba (21:16/22.6mph) 6-1-19
Recumbent: Jesse Groves (17:13/27.9mph) 8-18-18
Hand Cycle: Omar Duran (22:11/21.7mph) 3-17-18
---
Proud Sponsor:
Hammer Nutrition samples will be provided complimentary at each Perezluha Coaching Florida Polytechnic time trial. Take advantage of this high quality nutrition to help perform your best and feel good when training! This time trial series includes a warm up session, 8-mile time trial, and group ride so fueling properly for this event and being strong for each activity is essential with pre ride fueling, during ride fueling, and post workout recovery! Hammer Nutrition makes it easy to make sure you are strong and make every mile count!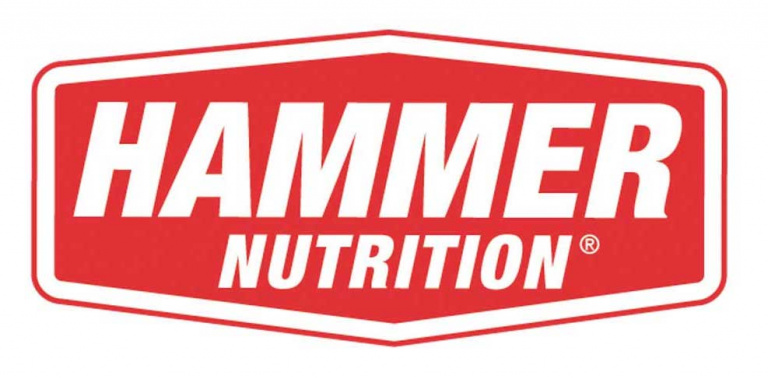 Click here or above^ and use referral number 298698 and say Steven Perezluha referred you for 15% off your first order^
---
2019 FLORIDA POLYTECHNIC TIME TRIAL SERIES FACEBOOK PAGE
Stay up to date with special announcements, updates, and posts on each time trial by liking and following the Perezluha Coaching Facebook page above^
---
2019 Photo Gallery:
---
Video:
Florida Polytechnic Time Trial Series Promo Video
---
2018 Photo Gallery:
click below for 2018 photo gallery: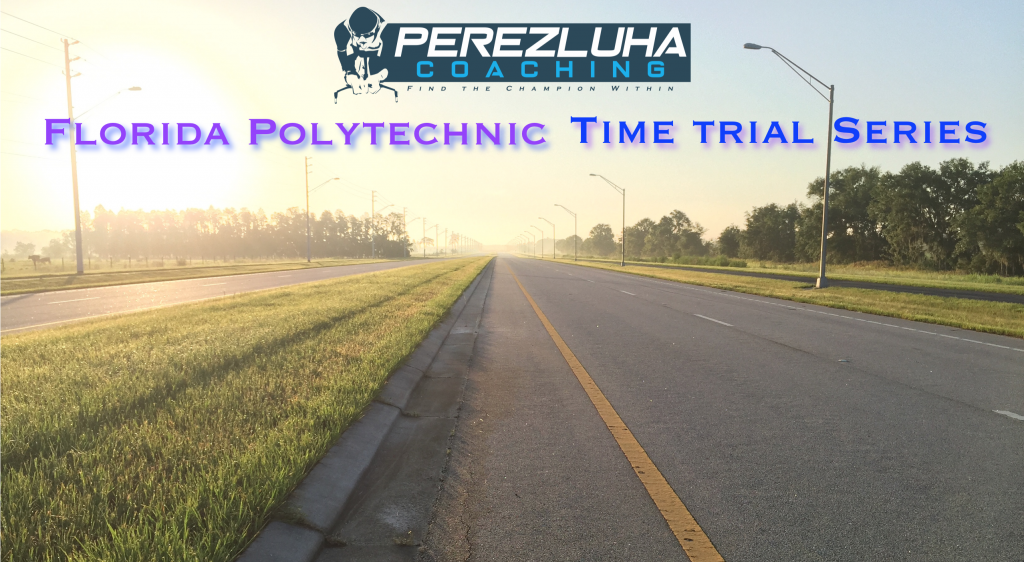 ---
View more on Florida Polytechnic University here: