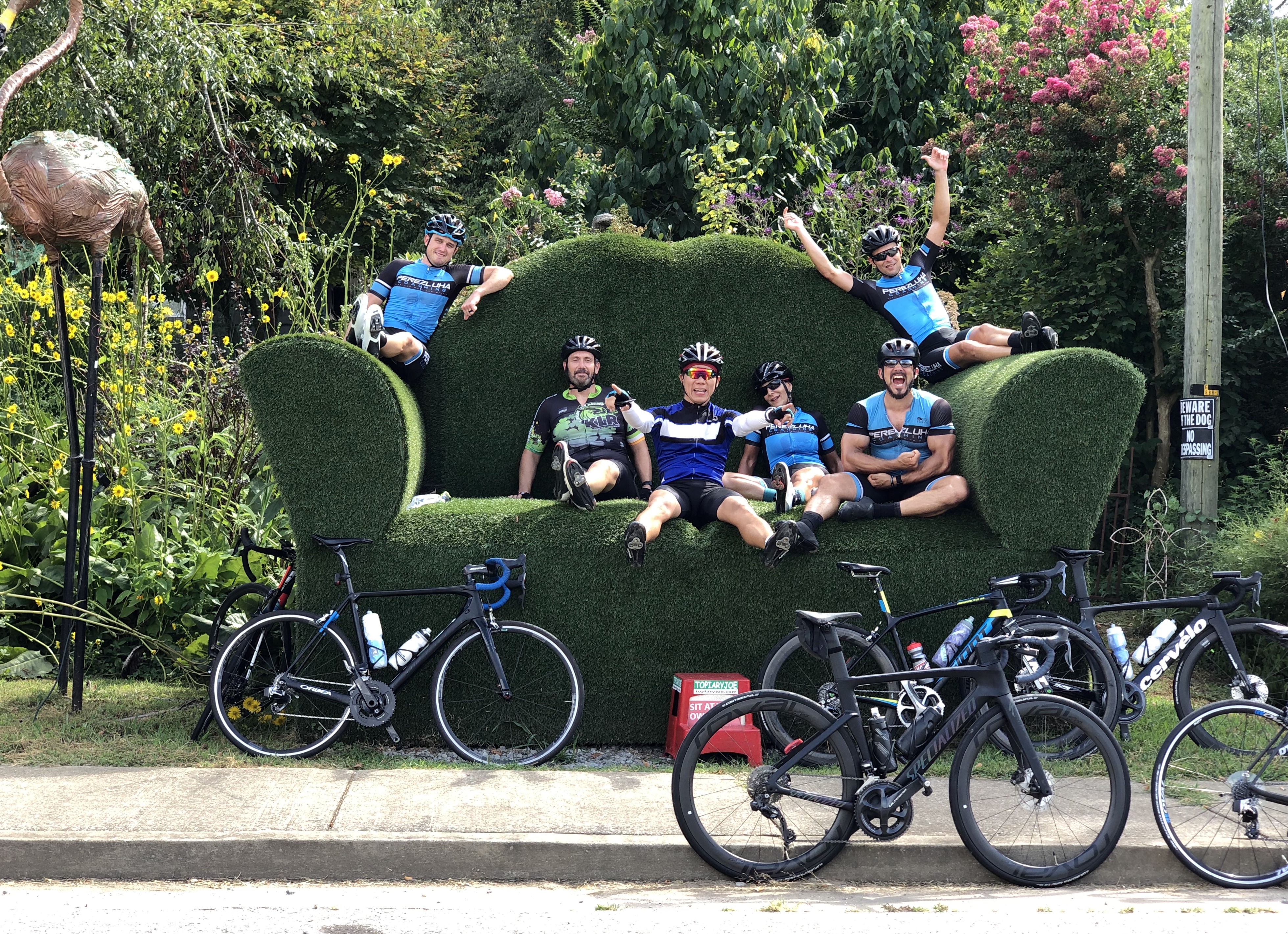 Super excited to announce the North Carolina-North Georgia climbing camp will be coming back for the 3rd year in a row on August 26-30 this year for another cycling camp adventure!🌞🌎
 This is a 5 day camp that will be hosting out of Murphy, North Carolina located in the Appalachian Mountain ranges and Nantahala National Forest. This camp will feature some of the most challenging climbs in the Southeast including Brasstown Bald (Georgia's highest point) and Hogpen Gap which are great climbs to prepare for the Six Gap Century ride coming up on September 27th. This camp will also include an epic waterfall ride traversing some beautiful back country mountain roads, well of the grid from the more popular routes.
Roads on this camp will traverse through 3 different states including North Carolina, Tennessee, and Georgia for a wide variety of beautiful landscape including river valleys, mountain passes, farmland, forests, and crystal clear creeks. This camp will accommodate all skill levels and have an experienced coach and SAG support to guide riders on an unforgettable training adventure🌞
Riders will get in touch with the beautiful terrain on this camp while grinding out one of the best training weeks of the entire year and learning valuable climbing skills and techniques. This camp will include home cook meals and coffee to start each day as well as all snacks and lunches included each day. Use this camp to prepare you for the Six Gap century rides, to improve your climbing, or just for hard and fun training! This camp will never have dull moment with good stories and beers to be enjoyed!
View more details and registration below: