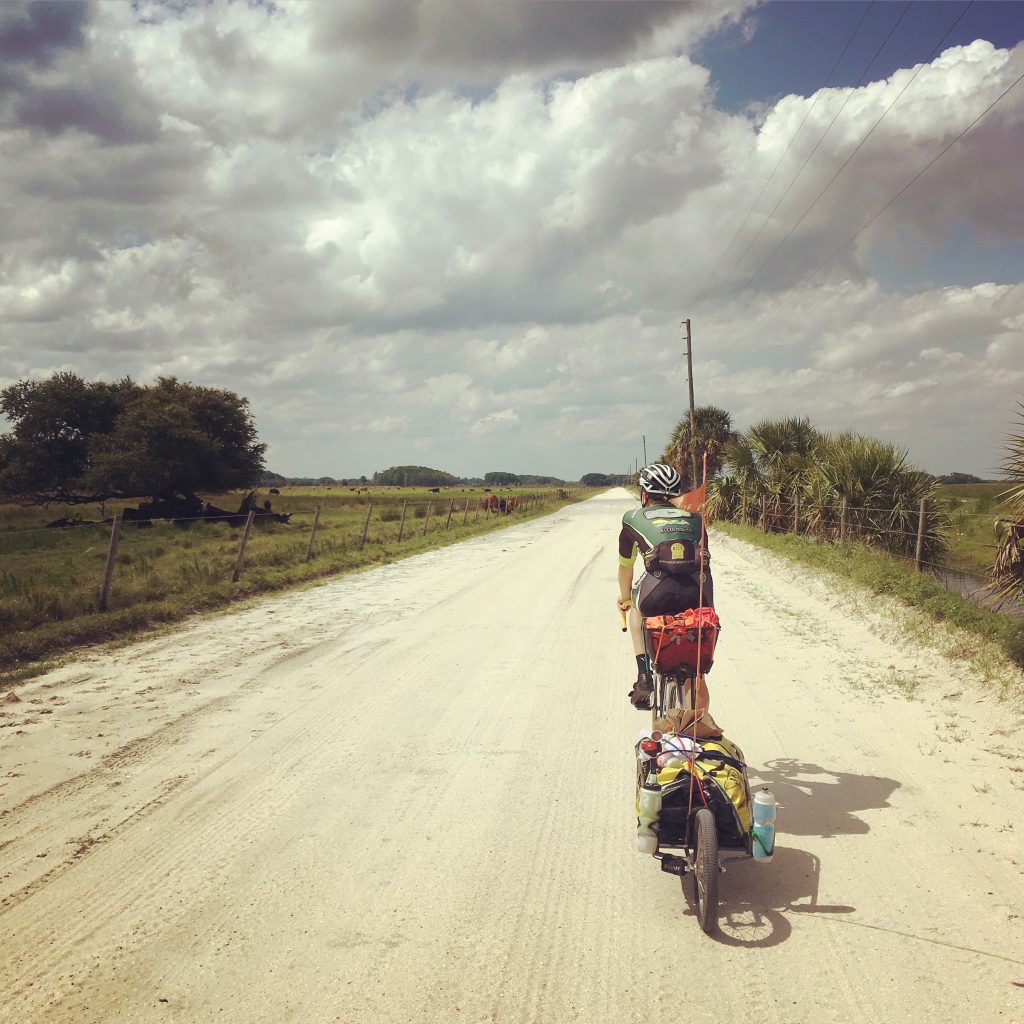 Foreward:
        After taking a cross-country bicycling camping journey from Florida to Alaska and back upon graduating high school, it became my mission to create cycling camp style tours which will lead riders on multi-destination trips. Exploring the world on a bicycle is an amazing experience I believe every cyclist should take during their lifetime. The world has so much to offer and we should never stop exploring. Don't wait until you retire and keep holding off a journey you've always wanted to take. My career goal as a cyclist, coach, explorer, and tour guide, is to give people an opportunity to take that journey they've always wanted to take. While many of my trips were self-supported carrying a bob-trailer with 100+ pounds of gear, these cycling camps will be fully supported with lodging, food, support vehicle, expertise route planning, motivation and coaching. All you have to do is show up and ride your bike! 
        Start planning your trip out now and join David Guttenplan and I on one of our cycling camps and take a cycling adventure you'll never forget. These cycling camps are more than just about riding your bike. They are about taking in the land, telling stories with fellow cyclists, stopping and scenic points along the route, taking pictures, going swimming, visiting cool small towns, eating great meals, meeting new people, drinking coffee, and of course, enjoying a cold beer at the end of the ride!
Look forward to taking an amazing adventure with you!
-Steven Perezluha
The Camps:
Camp #1: Tampa-Crystal River Camp
December 8-9, 2018
        2 day camp starting from Tampa leading to Crystal River and back. This route will include 5 different bike trails (Upper Tampa Bay Trail, Suncoast Trail, Withlacoochee State Trail, Upper Tampa Bay Trail, East Lake Trail) totaling over 100 miles of the entire 220 mile route. Each day will be 105-115 miles. 
More Info:
http://stevenperezluha.com/tampa-crystal-river-cycling-camp/
Camp #2: Florida Polytechnic Camp
November 9-11, 2018
        3 day camp starting from Florida Polytechnic University on January 5th, 2018. This route will include lightly traveled country roads with views of open ranches, lakes, sandy beaches, crystal blue waters of the gulf of Mexico, the Peace River, rolling orange groves, and much more of Florida's undeveloped land. Come see some of Florida's small towns and quiet beach roads on this journey that will prelude to the longer excursion down to Key West! Each day will be 75-125 miles. 
More Info:
http://stevenperezluha.com/florida-polytechnic-cycling-camp/
Camp #3: Key West Tour-Camp
February 2018-June 2018
        This route will lead cyclists from either Tampa or Orlando area to Key West. Sag Support will bring people back. This route will hit some lightly traveled farm roads with orange groves, wide open ranch land, Lake Okeechobee, Florida's southwest coast, the Everglades, then the famous highway to Key West, U.S. 1. 
Details coming soon!
Camp #4: Tampa-St. Augustine Camp
February 2018-June 2018
        I've also developed a northern route from Tampa hitting the west coast of Florida, Gainesville, St. Augustine, Daytona Beach, Mount Dora, Clermont, then back to Tampa. Alternates to this route could go through Ocala National Forest or Orlando. This route will include over 150 miles of paved bike trails, green forests, Florida's eastern coast and beaches, and some hilly sections of Florida. 
Details coming soon!
How to Prepare:
      Preparing for you cycling adventure tour is essential. As a coach, I can guide you to training leading up to the camp so you will have the most memorable experience possible! While the camps will be no-drop style rides, it is important to be in decent shape to be able to ride 2-5 hours each day. It is recommended to start training 1-6 months out from the camp date. I offer training plans to prepare you for all of my cycling tours at a special discounted rate!
The Leaders-Coaches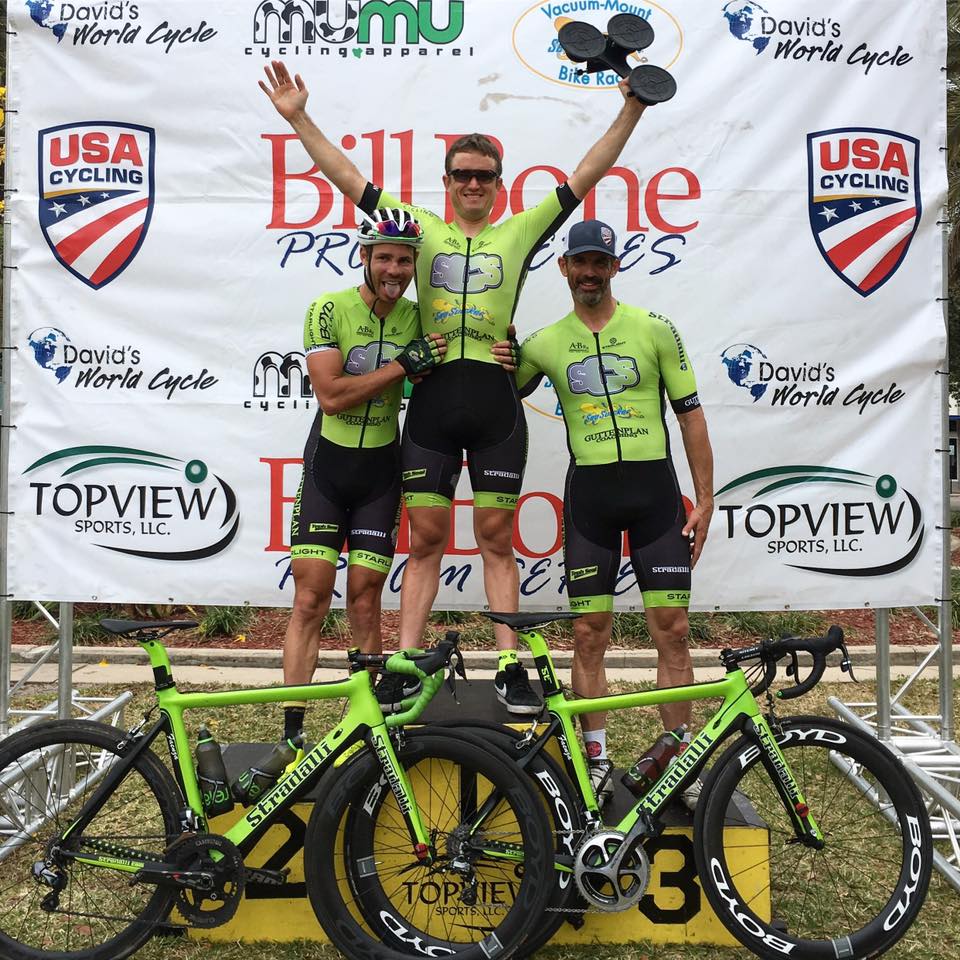 Steven Perezluha and David Guttenplan
Private and Customized Trips
Want to create your own customized cycling adventure tour for you or a group to do with me or on your own? I can help you with everything you need to know including route planning, dates, places to visit, places to eat, places to stay, safe roads, bike trails, things to see, and more!
Contact me to day to help plan your trip!