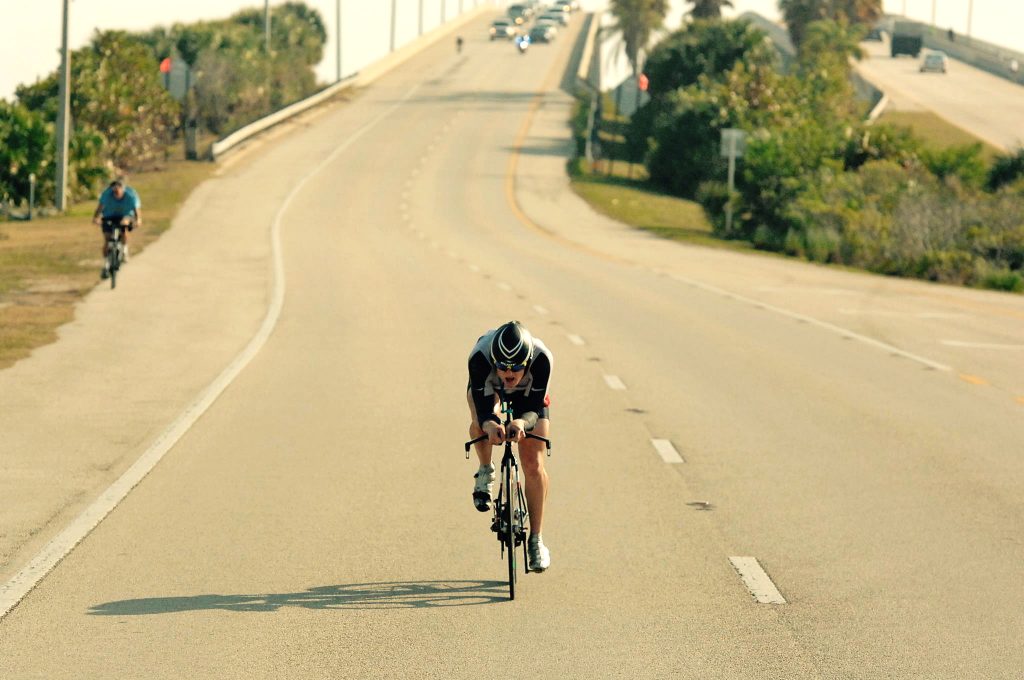 My Mission:
         My mission is to help you accomplish whatever it is you want in cycling or fitness. Your goal is my goal. No matter what level you are at, if you want to improve, I want it just as bad! Whether it is training to win races, improving power numbers, getting faster, improving race skills or tactics, improving bike handling, improving time trial ability, conquering your first bicycle-camping trip, going on a cycling camp or tour, riding 100 miles, riding 24 hours, or just getting pushed hard in training, I will coach you to get there!
         I also specialize in one-on-one training, overall body fitness, cycling camps, tours, and travel. I specialize in route planning and can lead private individual and group bike tours-excursions. 
Coaching Philosophy:
         Coaching is a never-ending learning experience that takes on a personal connection with athlete's to push them to accomplish any goal they want in life. My goal is to allow athletes to reach those goals they did not think were possible of accomplishing on their own. Coaching is way more than just numbers and my goal is to take an athlete on a empowering experience to build a mindset of a champion. Becoming a champion requires hard work and suffering and I can push you to develop a tenacity to conquer your goals. I believe in quality coaching over quantity and designing specific plans to fit an athlete's schedule and unique goals. In my coaching, I will share what drives and motivates me to become a champion and to never quit.
          I love working with kids in high school who love to ride bikes and race. I started riding a bike in high school. Through my journey of finding my love for cycling, I found it hard to find people my age that loved to ride bikes. Excuses I heard from kids my age were that it was either either too hard, inconvenient, not safe, or too hard to find friends to train with. Also, many high schools do not have any bike clubs or teams. I love working with the youth in High School as I know exactly what it was like to be the kid who loved riding bikes and felt like an outcast. I immediately turned the feeling of outcast into a self-confidence and unique attribute to drive me into accomplishing my cycling dreams and goals.  As a coach, I will help motivate the youth to dream big and build the mindset of a champion while also setting realistic and attainable goals. With that said, I do coach athlete's of all ages from age 12-70!
My Coaching Specialization:
1) Physical Performance
100% customized training plans to suit your goals and lifestyle
Designed to improve:
Overall strength and power

Functional threshold power

Time trial including pacing and speed

max speed and max power

Hill climbing power and efficiency
2) Racing and Skills
Progress and develop in racing categories

Specific race preparation and detailed race plans

Win race's as an individual or teammate

Learn essential bike handling and race tactics

Peak and perform your best for National Championship races

Peak perform your best for your important target races and events
Specific and detailed coaching programs to prepare for events

Performance and analysis reports 

Course analysis

Specific tactical advice
4) Gran Fondo's, Charity Rides, and more
Conquer your first 100-mile century ride or Gran Fondo

Improve your time, result, or placing for an event

Specific preparation for an event

Finish century rides with ease and confidence
5) Cycling Camps and Cross-Country Adventures
Conquer your first cross-country bicycle trip

Detailed routes, planning, and advice

Fine tune your bicycle-camping skills

Individual tours and camps with Steven
6) Ultra-Endurance
Conquer your first 100-mile ride, 200-mile ride, 24-hour race

Compete in Race Across America

Iron-Man training
7) Mental Toughness
Strengthen the mind and improve your mental toughness and tenacity

Learn the Art of Winning

Build discipline

Get pushed one-on-one with Steven to a level you can't reach on your own
8) Multi-Athlete and Full-Body Fitness
I incorporate full body fitness into my training plans. Training the entire body is essential for overall fitness, physique, and injury prevention

I can coach tri-athletes, runners, and other multi-sport athletes. I come from a running and wrestling background so I'm familiar with training the entire body, not just cycling