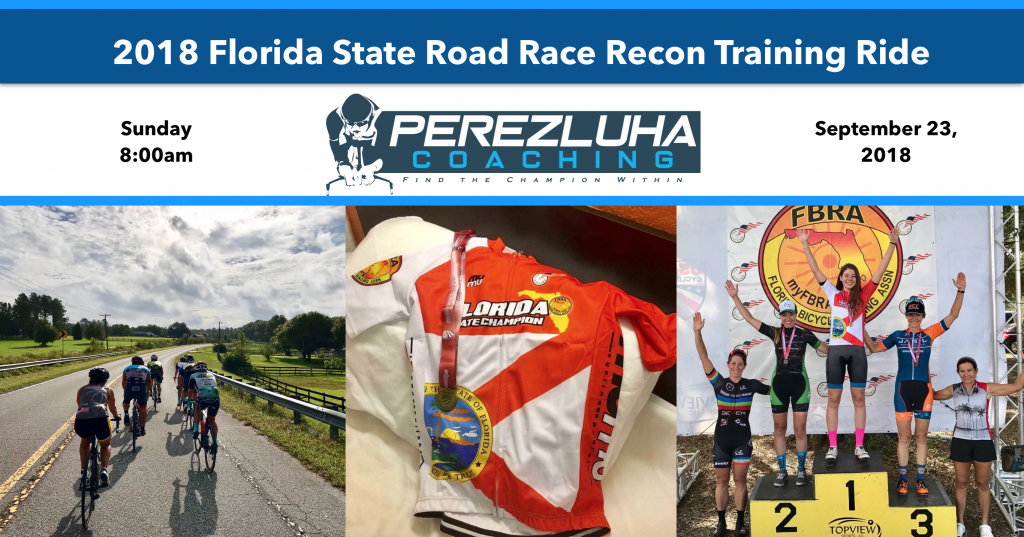 8:00am (9/23/18) from the San Antonio Athletic Complex.

~60 ride in the hills of San Antonio including 2-3 laps on the State Road Race Course! 

Prepare for the Florida State Road Race on 10/20-10/21.

Enjoy a fun and challenging group ride on the State Road Race course!

Become accustomed to the terrain the State Road Race will offer which will help you go into the race with more confidence come race day.

Learn some valuable climbing tips to you become a better rider.
This ride is free and open to all! Bring your friends!
Ride with GPS route link of 1-lap (13.1 miles) of Florida State Road Race Course:
Six Gap Century Preparation:
This ride can also act as a final preparation for the

Six Gap Century & Three Gap Fifty Bike Ride

on 9/30 the following Sunday!