What keeps me moving along, focused, and energized consists of many things. One of my biggest motivations is music. My favorite music adds that extra spark to my efforts to help me conquer my workout or race. It allows me to express myself and unleash my emotions. There is no bigger regret than having a strong passion for something inside and never expressing it for fear of what others will think or doing what others would like to see instead. This is what I found in cycling in high school when straying from team sports. Go after anything you want to accomplish and express your passion. Turn simple things into extraordinary feats and accomplishments. To me, this is a bicycle and a song called "Move Along". I have found that I can accomplish just about anything when I dedicate all of my efforts towards the goal. One thing I love about music is that wherever I go, I always seem to have a song for the moment. Music is an outlet that will always be there when all else fails.
I believe the the country America used to be. 
    I believe in the person I was to become.
    I believe in the freedom the open road.
    I believe in the kindness of strangers.
    And when I'm at war with myself, I ride. I just ride
Lana Del Rey-Ride
Some of my favorite artists include:
Morgan Willis

VNV Nation

Front Line Assembly

The All American Rejects

Robert Parker

M83

Electric Youth

Carpenter Brut

Marvel83 

Fluke

Stranger Things Soundtrack

Lana Del Rey

Dave Clarke

Bruce Springsteen

Covenant

Project Pitchfork

Lady Gaga

Tom Petty

Eddie Vedder

INXS 

Bruce Hornsby

Don Henley

Nelly

U2

Heart

Jim Croche

Elton John

Darude

Katy Perry  

Tour De France Themes

The Beatles  
Tom Petty: Into The Great Wide Open
        Throughout the final years of high school and during the exploring around the central Florida Wilderness, began  a passion for Tom Petty and his song "Into The Great Wide Open". A song that drove me throughout the 2nd half of 11th grade and after I was no longer part of a running team. I was on my own and started to explore central Florida on my bicycle. I would go on long rides through the Seminole State Forest, Ocala National Forest, Little Big Econ State Forest, Wekiva Springs State Park, Rock Springs Run State Preserve, and many other places. The exploring and opening up new doors started to become my biggest thrill in life. I had a big red map book called the Florida Atlas and Gazetteer. I would often intentionally get lost and enjoyed the thrill of finding my way out and back home. After getting home I would highlight where I went along with the little boxes of the map in the index section. 
       I came up with goal to eventually cycle in every single county and go in every single box in the map book. The hell with playing video games and unlocking new levels, I was unlocking my own levels on my cycling adventures around central Florida. After seeing "Into the Wild" and exploring on my bicycle in the summer of 2008, I came up with my goal to bicycle from Florida to Alaska and back. I did not have many friends and many thought my lifestyle with bicycling everywhere was a little wacky and eccentric. I did not care what anyone else thought and found company through my music, books, and close companions. 
        I started to feel a deep connection to the following words from Tom  Petty's "Into the Great Wide Open":
"The sky was the limit
Into the great wide open, 
Under them skies of blue, 
Out in the great wide open, 
A rebel without a clue"
         I envisioned the majestic road to Alaska, the big blue skies of the great wild west, the endless possibilities. I began to dream, to ponder, to imagine where the road would lead. I told myself that I can go after anything I want to accomplish in life. The sky is my limit, and I will shoot to keep reaching higher and higher. Goals and dreams are waiting out there for me to accomplish; I must go after them. These are my years to live it up and leave no regrets.
The All-American Rejects and "Move Along"
         I've loved "Move Along" ever since the first time I heard it between 10th and 11th grade in high school in the movie "The Hitcher". Since then, it has driven me through any pain and struggles in life. Above all, If I had to pick one song to represent my trip to Alaska and back it would be "Move Along". During some of the nastiest and most painful parts of the trips I would dig deep and keep the lyrics playing through my head and remind myself never to give up and  never lose hope. After accomplishing my goals I would record them in my journal and write to myself: Keep MOVING Along! Day after day I would push on towards Alaska. Never to let anything stop my Uncle and I from accomplishing my dream. Through the euphoric sunshine to the nasty freezing rain, I kept telling myself: "This is your moment, be here now and know that nothing can stop you, you will make it to Alaska. Road blocks popped up, nasty weather hit, sickness arose, my steel frame bicycle cracked, mosquitoes at us alive, and then more nasty weather hit. I continued to tell myself: BE PATIENT, STAY FOCUSED, AND MOVE ALONG!  Some other songs came and went throughout different parts of the trip but "Move Along" stayed with me day in and day out. It is one of the only songs I can listen to over and over and over.
         When a day is looking completely wrecked by a bad event, bad weather, or a bad person we meet; I have to dig deep and believe that something good is waiting down the road for me. I may not know what it is, but I tell myself to just keeping moving along, knowing that I will make it through. Sometimes my spirit would become uplifted and a day that started out completely shitty would slowly start to get better. My Uncle and I were riding through 45 degree rain in the middle of bug-invested Canada and 60 miles into the day a vehicle pulls up and a friendly guy named Greg East offers a place to stay further on down the road. The next day we woke up to 35 degree rain and a nearly flooded tent. I had to dig deep and tell myself that the pain would eventually subside and the end of the day would come. After 100 miles of freezing and drenched conditions, the meeting with Greg East finally came in the evening. This is just one of many instances where I do not want to give up and look back and think "what could have happened if I kept pushing on?" To ride with no regrets and continue to push on so that way once the trip concludes, I will look back with some of the best memories of my life.
        Throughout all the thousand of miles behind me across North America America on my bicycle, I have been through many different struggles, met many different people, ridden on breath-taking roads, seen many beautiful sights, and battled through many miles of horrific weather. Many people have come in and out of my life and friendships have opened and closed but one thing that has been with me through it all has been "Move Along". This has always brought a spark to my training and has been there when everything else goes wrong. The music shall remain with me on the road to future triumphs and dreams. I continue to tell myself "Hey, if you can ride 13,769 miles to from Florida to Alaska and back, you will be prepared for whatever challenge comes up in life" "Move along, Move Along like I know you do!"
        For anything else that arises in life, this song will be with me through it all. I thank The All-American Rejects for all the motivation and meaning this song has brought me.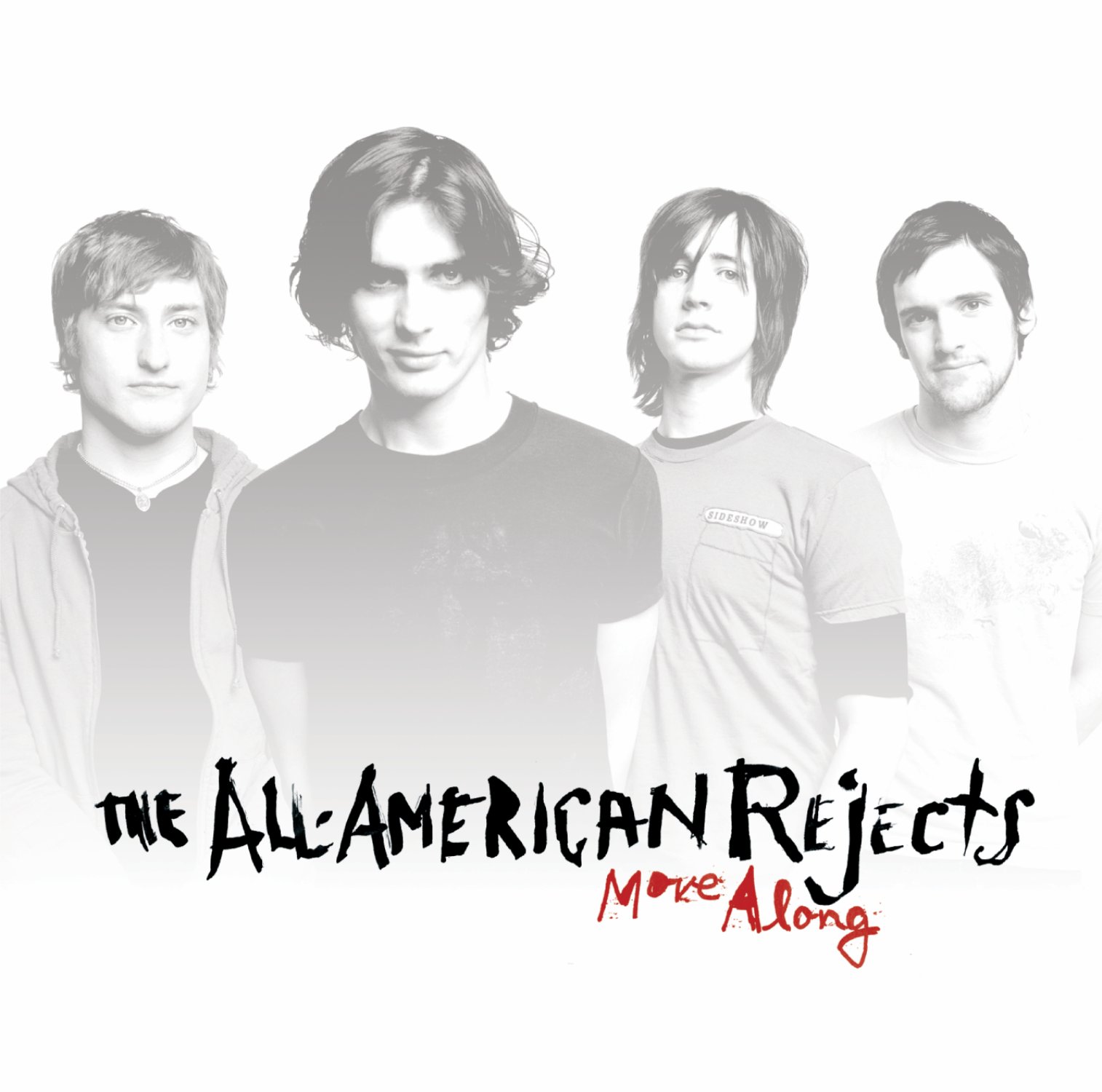 VNV Nation
VNV NATION: My Favorite Electronic/ Future Pop band. 
        VNV Nation's Perpetual has an out of this planet rhythm that I get lost in when listening to it. My mind gets in sync with this song every time I listen to it. I have always loved the concept of never-ending and infinity. I think of a planet where peace has been reached by every being. I think of going on a journey and conquering ones inner and external conflicts. I think of pushing through the storm fronts and battlefields eventually reaching the never-ending light where there is no more struggle or pain. 
        Sentinel, to me, represents a salute to those who are brave and fight through a battle to strive for glory. It makes me think of the struggles and self-inflicted pain I pushed myself through on the way to Alaska. The storms, freezing temperatures, and dark gray skies we endured day after day in Canada. I kept telling myself that "On the day, the storm has just begun. I will still hope, there are better days to come". Eventually better days did come with sunshine and seemingly endless goals finally turning into reality. "When will the banners and the victory parades. Celebrate the day a better world is won ". I kept thinking of making it to Alaska and the feeling I would have once reaching it. My better world was won after making it to Alaska and back. I became at peace and euphoric knowing I can accomplish what I set out for. A new realm of confidence and the ability to forever look back and say "I did it".
Top Songs:
Perpetual

Sentinel

Beloved

Defiant (In Defiance)

The Great Divide

Nemesis

Carry You

Resolution

Gratitude

Further
"Let there be, let there always be never ending light"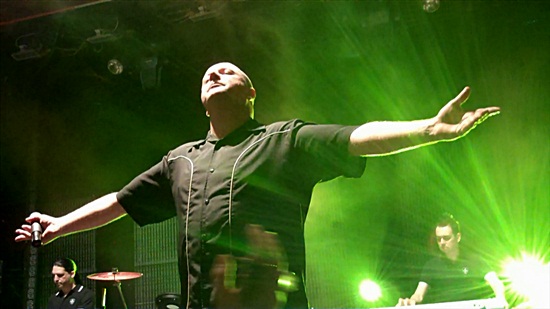 Bruce Springsteen
      Bruce Springsteen's music lifts me up and gives me hope. Whenever I am in pain or struggling in training, that that there's always someone out there suffering in worse conditions. Pain, discomfort, and struggle is all relative. I tell myself to compare my situation to my worst day. Springsteen's music reminds me of the brotherhood of man and that when humans struggle, they can all come together to help each other push through.
Top Songs:
The Rising

Into the Fire

Empty Sky

My City of Ruins

Land of Hope and Dreams

The Fuse

The River

Stolen Car

Independence Day

Brilliant Disguise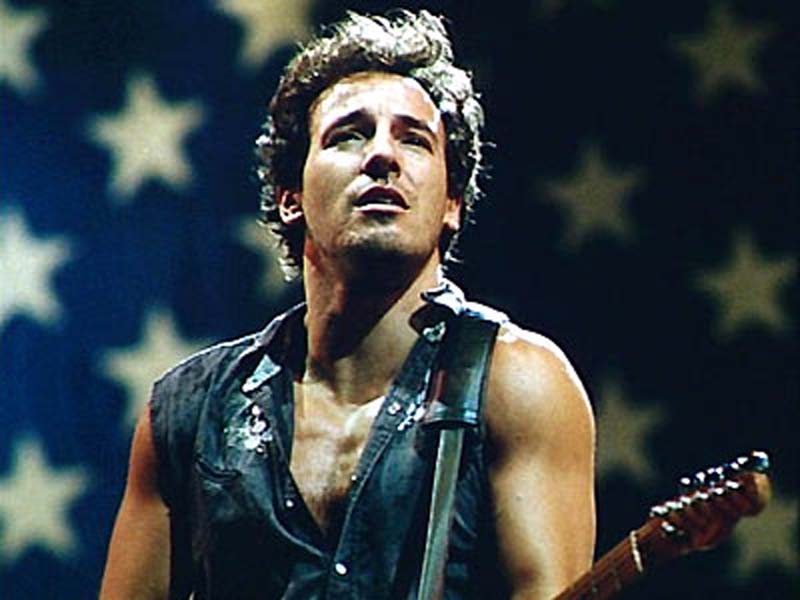 Lady Gaga
       Throughout 12th grade I listened to a lot of Eddie Vedder, Tom Petty, and other old classic songs. I thought of Lady Gaga as just another pop star that everyone else in high school liked to listen to. I did not like to like the same things a majority of people liked, I was not a follower, I was a rebel, a non-conformist. As soon as I was given a task or assignment I immediately thought "how can I change this and individualize it for myself?". As I began listening to Lady Gaga, I found out she was not too much of a conformist either.
JUST DANCE
       As days slowly drifted onward during 12th grade I heard Lady Gaga's "Just Dance" song. A song that got me energized and pumped up to hammer it while riding. It helps me free my mind and forget about everything else going on and just enjoy the ride and be out there in that special place and time… in the moment with the music in my mind. To channel my efforts into ONE FOCUS and JUST RIDE! The song talks about various distractions and things getting in the way of just unleashing your stresses and just dancing. On rides I often found myself worrying about certain little things like: do I have my tracking device? Is my cell-phone charged? Do I know where this road leads? After a good 100+ miles into a 200 mile ride I began to tell myself "Hey, forget about all that nonsense and Just Ride!" Everything's "gonna be okay" "da da doo-doo-mmm Just Dance". Sometimes I would arrive just shy of a goal or record I had in mind to break and get down on myself. I would then tell myself "It's not your record, but its alright, alright Just Ride!" 
        As the 12th grade came to a close, I heard "Poker Face", a beat that I fell in love with. On my 1,259 mile ride from Florida to Pittsburgh I listened to "Poker Face" on the mornings before rides. I remember the rhythm and beat to Poker Face running through my mind on the beautiful Blue Ridge Parkway. While it may sound silly to have a connection with a song called "Poker Face" and my cycling, to me the song means so much more than a simple set of cards and a "Poker Face". Like I learned in English and important symbolism in life, sometimes I must dig deeper and find a more insightful meaning and message to something that appears superficial. All it takes is an open mind and determination to turn something basic into something out of this planet gratifying. I get a very high and euphoric feeling thinking back to the riding on the Blue Ridge Parkway and the memories of the great wide open plains and big sky views of the west.  The beauty of the land taking over and not wanting to be anywhere else on the planet.
 THE INDIVIDUAL AND LIBERATION
        I believe in being true to myself. People overly concerned with "Impression" will lose individuality and join into the clique Frank Lloyd Wright referred to as the "MOB". Surround yourself with champions and people on a similar path as yourself. In high school, I stopped caring about what other people were doing and what mainstream society liked and began pursuing my dreams. While there were few people that could relate to riding a bike to Alaska, I began to build much self-confidence and drive.