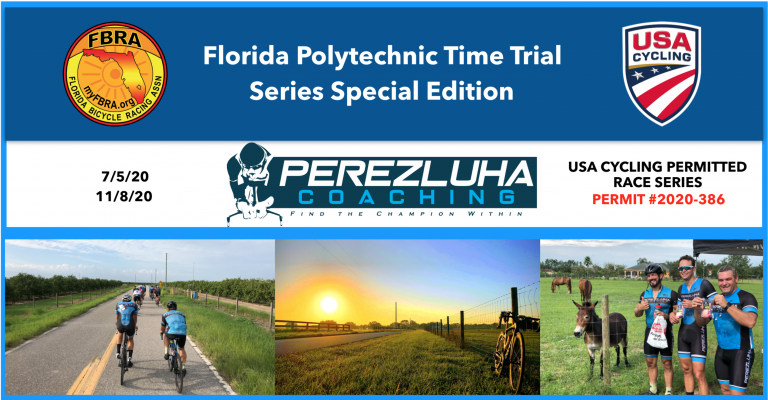 Register for the 5th 2020 Florida Polytechnic Time Trial #10 (11-8-20) 8.5-Miles Special Edition ($25):
2020 DATES:
Description:
This is a special edition 8.5 mile time trial route! The location of this time trial is one of my favorite roads in all of Florida known for its old country bike trail style road feel accompanied by the fresh smell of orange groves and the real Florida vibe.
---
Start Location:
We will be starting the time trial on Old Lake Alfred Road just south (0.25 miles) of the junction of Old Lake Alfred Road and 557A. Not only is Old Lake Alfred road beautiful, but there is almost no traffic here.
Address (.25 miles south of here):
131 Old Lake Alfred Rd, Lake Alfred, FL 33850
Parking:
Parallel on Old Lake Alfred road ~0.25 miles south of the junction of Old Lake Alfred Road and 557A.
*IMPORTANT NOTE: Parking will be limited so please try to car-pool if possible.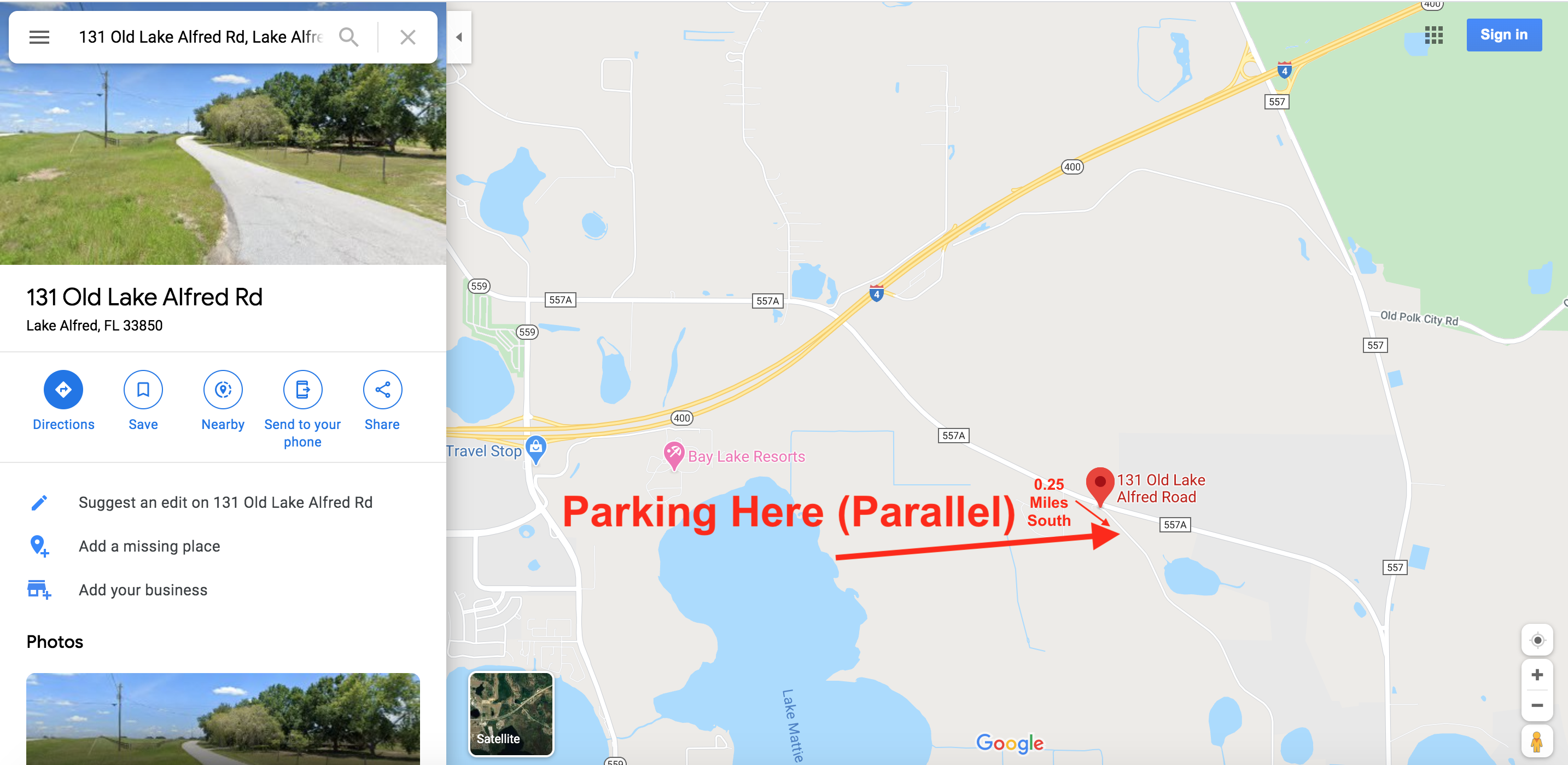 ---
Warm Up and Times
7:30-8:00am: Registration

7:30-7:45am: Arrive with bike and be ready to spin at 8:00am

8:00am: Structured warm up with pacing, course preview, and motivational talk with coach. This is a unique valued offering that will significantly help participants perform at their best and enjoy the event

9:00am: First rider off. Riders will go in 30 second intervals

10:00-10:30am: Group ride to begin (30-50 miles; moderate-hard pace)
---
Route:
Link to special edition 8.5 mile TT route
This route will have rolling hills and a few straightaways and bends making this a challenging and exciting course!
The start time will be 9:00am promptly for the first rider off and we will have a course warm up preview ride starting at 8:00am.
---
Registration:
$25 entry or $35 w/USAC One-Day License

$30 late entry (day before) or on site

PayPal pre-registration, BikeReg registration, or on site

***USA Cycling Membership Required- $10 for one day license 
Registration will be open 7:30-8:00am but Pre-Registration is highly encouraged here:
---
 PayPal Registration Link (11-8-20)
*After paying, you will receive a confirmation email to your PayPal Email with more registration info. All transactions include a PayPal fee of 4%. Avoid PayPal fee by paying via Venmo $25 to (@Steven-Perezluha) or PayPal Friends and Family $25 to (StevenPerezluha@cfl.rr.com)
---
2020 Results:
Series #5 (7-5-20) 8.5 Miles (Special Edition)
2019 Results:
Series #7 (8-17-19) 8.5 Miles (Special Edition)
Series #10 (11-10-19) 8.5 Miles (Special Edition)
---
Restrooms:
There will be no restrooms located at the TT start. The closest restrooms are:
1. Loves Travel Stop (Polk City)
1800 FL-559, Polk City, FL 33868
2. I-4 rest area (Westbound)
I-4 Rest Area, Polk City, FL 33868
3. McDonalds (Polk City)